Lewis & Munday, P.C. Welcomes Melvin D. Lofton II & T.L. Summerville to the Firm
June 24, 2021

DETROIT— Lewis & Munday, P.C. recently welcomed Melvin D. Lofton II and T.L. Summerville to the Firm.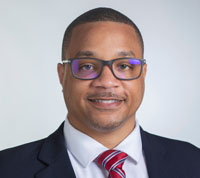 Melvin Lofton is an Associate Attorney of Lewis and Munday, P.C.'s Corporate Services Practice Group. His legal practice includes, but is not limited to, commercial contracts, joint development agreements, non-disclosure agreements, warranty agreements, software license agreements, capital equipment leases, contract staffing and professional service agreements, and procurement process compliance.
Melvin has over two decades of strategic sourcing and contracts management experience acquired while working in both the public and private sectors. Over 15 years of his experience comes from the Automotive industry working for global tier-one suppliers. During that time Melvin drafted, negotiated, and managed commercial agreements for a wide range of goods and services including but not limited to, Direct materials (i.e., small steel stampings, steel wire forms, and plastic parts), Capital equipment leases (i.e., fork trucks, copiers, computers, cell phones, robots, welders, and office space), MRO (e.g., hand tools, gloves, earplugs, and eye goggles), and Professional Services (e.g., contract labor, facilities management, waste removal, construction services, travel management, and software licenses). He has also developed and implemented training, procedure, and compliance manuals for Credit Card & Expense Reporting programs and warehouse management programs.
To learn more about or contact Melvin, please click here.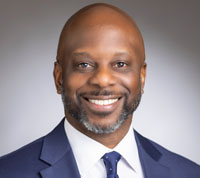 T.L. Summerville joins the Firm as "Partner." Over 20 years ago, T.L. began his legal career working as an assistant district attorney for the District Attorney of New York. In 2003, he joined a major Detroit law firm where he successfully handled a wide array of complex matters, including defense of products and premises liability cases; defense of environmental contamination claims under the Michigan Natural Resources and Environmental Protection Act; defense and prosecution of breach of contract, tortious interference, breach of shareholder/member fiduciary duty and other business tort claims; and defense and prosecution of commercial and residential construction matters.
In 2016, T.L. continued his career as a solo practitioner assisting entrepreneurial clients with their entity formation, lending and real estate acquisition advice, contract drafting, and commercial litigation needs, among other matters, making him a trusted advisor to those clients. A veteran of numerous contract and business tort cases, T.L. has represented major U.S. corporations and small businesses in state and federal court lawsuits. He has also represented municipalities and quasi-governmental agencies in construction-related disputes and advised clients on matters concerning litigation avoidance and alternative dispute resolution.
To learn more about or contact T.L., please click here.