Lewis & Munday, P.C. Staff Contributes $1,000.00 to the Coleman A. Young Foundation
DETROIT— In 2016, the administrative staff of Lewis & Munday, P.C. launched Jean Day Fridays; an initiative in which staff and attorneys were permitted to wear jeans every first and third Friday of the month in return for a $5 donation to a fund that would be donated to a charitable organization at the end of the year. Jean Day Fridays proved to be such a success in 2016, that the staff unanimously agreed to continue their efforts in 2017.
Over the course of the 2017 year, the staff collected $1,000.00 and voted to donate the funds to the Coleman A. Young Foundation (CAYF), a non-profit organization whose mission is to develop leadership among Detroit youth through college scholarships, mentoring and other resources that support personal growth and development. CAYF was founded by former Detroit Mayor, Coleman A. Young, and business leaders, Lawrence Doss, Malcolm Dade and William Beckham, Jr.
CAYF is an independent 501(c)(3) non-profit organization that since its inception in 1982 has awarded over 4 million dollars to more than 400 students in the City of Detroit. The staff of Lewis & Munday presented the check to Khary K. Turner, Executive Director of CAYF, and Kenequia D. Parker, the Program Manager - Skillman Legacy Scholars Program, on December 20th, 2017.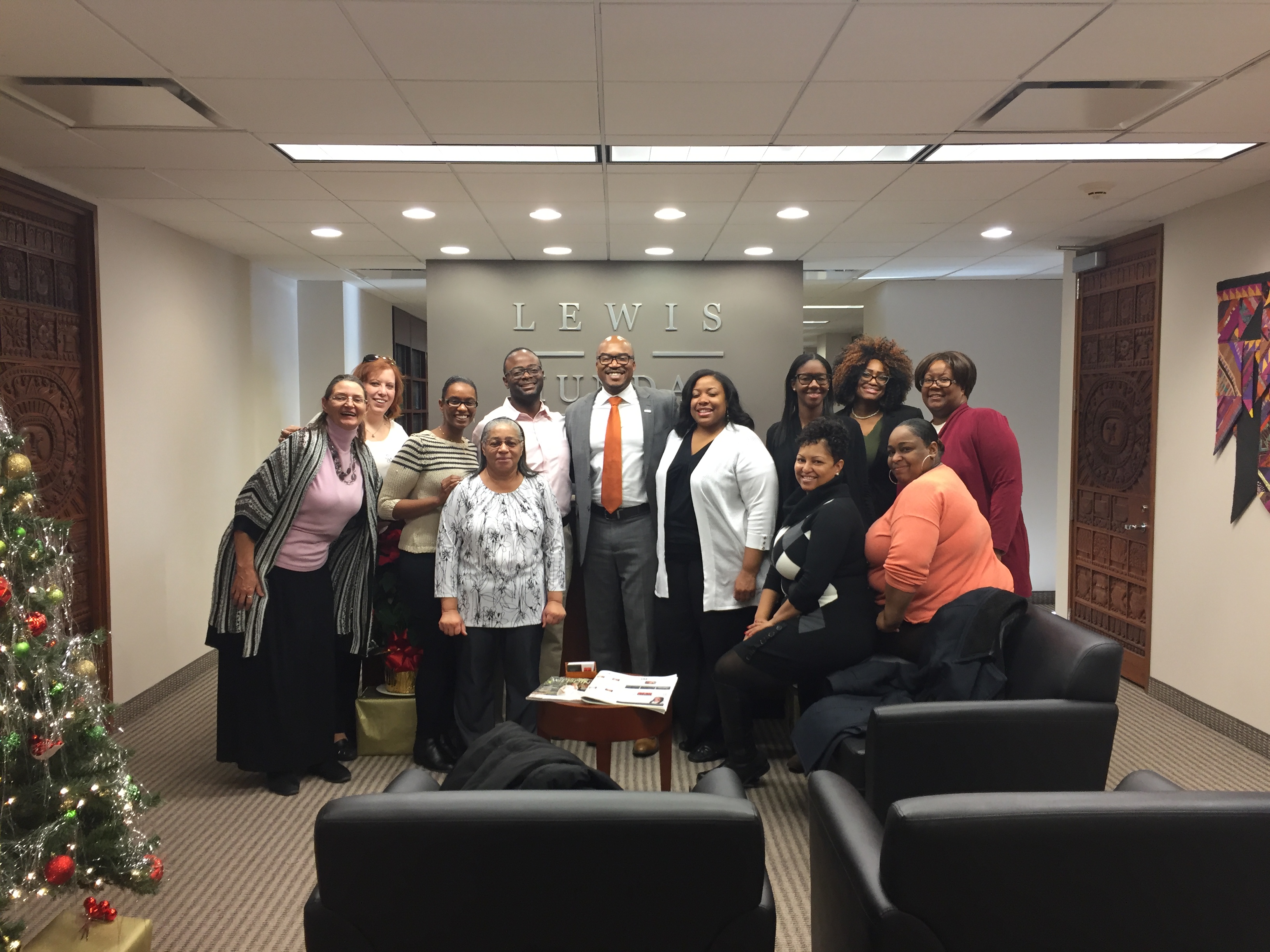 If you wish to donate to the CAYF, please visit CAYF's website at: http://www.cayf.org/