Lewis & Munday, P.C. Staff Contributes $1,000.00 to Help Michigan Families Stay Safe And Warm
Lewis & Munday, P.C. Staff Contributes $1,000.00 to Help Michigan Families Stay Safe And Warm This Holiday Season
December 16, 2016
DETROIT— As part of their new year resolve for 2016, the administrative staff of Lewis & Munday, P.C. launched Jean Day Fridays, an initiative in which staff and attorneys were permitted to wear jeans every first and third Friday of the month in return for a $5 donation to a fund that would be donated to a charitable organization at the end of the year.
Over the course of the year, the staff collected $1,000.00 and voted to donate the funds to The Heat and Warmth Fund, THAW, a leading provider of utility assistance for Michigan residents in need.
THAW is an independent 501(c)(3) non-profit organization that since its inception in 1985 has distributed over $172 million in utility assistance to more than 232,000 Michigan households. The staff of Lewis & Munday presented the check to Saunteel Jenkins, Chief Executive Officer of THAW, on December 16th, 2016.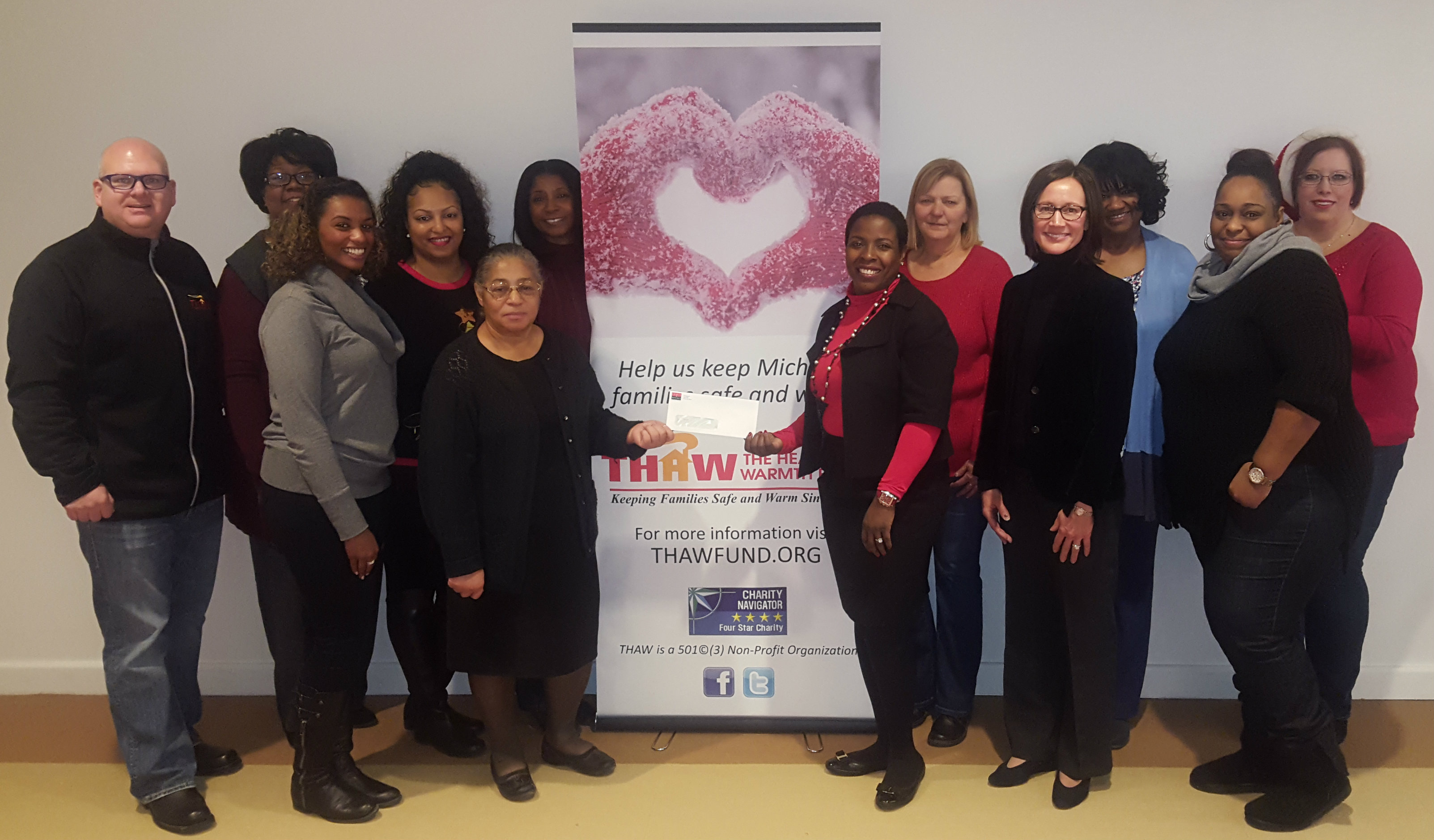 The number of households that need utility assistance continue to grow each year and every donation, no matter the size, helps. If you wish to donate, please visit THAW's website at: https://thawfund.org/donate/