American Red Cross "Lifesavers"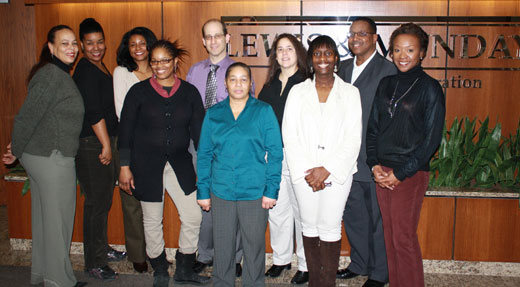 (Back row) - Deborah Trapp, Kim Kendrick, Kim Wade, Gary Kravitz, Lori Cancilla and Reginald Dozier (Front row) - Tanya King, Margaret Montgomery, Jacquelyn Stewart and Karen Toliver (Missing: Leroy Richie)
In the event of injury or sudden illness, failure to provide first aid or CPR could mean the difference between life and death. Recently, eleven Lewis & Munday employees volunteered their Saturday to learn the critical role first responders play in potentially saving a life and how to overcome any reluctance to act in emergency situations. These new "Lifesavers," trained by the American Red Cross, were trained in AED and certified in First Aid and CPR.
From receptionist to shareholder - here, at Lewis & Munday, we not only represent your legal interests, but we're also certified to help save your life.